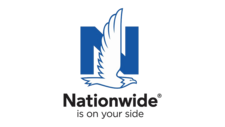 Updated September 14, 2023
Nationwide CareMatters II is the market leading hybrid cash indemnity long term care policy.
A hybrid policy (also known as asset-based) may be the best way to protect you and your loved ones from the high costs of long term care expenses.
With hybrid long term care polices you do not have the "use it or lose it" risk that is inherent in traditional long term care insurance.
Hybrid policies guarantee that you will benefit in one of three ways:
 If you do need long term care, you will have a guaranteed funding solution that you have designed to meet your needs.
If you do not need care, your loved ones will receive a legacy through your death benefit
If your needs change and you need liquidity, you may exercise your Return of Premium option
Nationwide CareMatters II enhances these guarantees with its 100% Cash Indemnity feature. With Cash Indemnity LTC benefits you will have no restrictions on how you spend your LTC benefits.  Unlike reimbursement LTC policies, Nationwide's Cash Indemnity policy will maximize your choices to help you receive the type of care you prefer, in the place you select and from the people you choose to provide your care.
See also: June 12, 2023 update Nationwide releases new joint life CareMatters Together policy
Nationwide Care Matters II Product Highlights
Product type: Long term care coverage on a fixed-premium universal life chassis
Benefit type: Cash indemnity LTC benefits
Target market:  Ages 40-65 looking for LTC coverage and maximum flexibility of benefit use
Issue ages: 30 -70 (age last birthday)
Underwriting classes: Non-tobacco Couple Non-tobacco Single, Tobacco Couple, Tobacco Single
Specified Amount of Life Insurance: Minimum $60,000, Maximum $500,000. (South Dakota Minimum $74,400)
Residual Death Benefit: 20% of Specified Amount of Life Insurance (highest in the industry)
Elimination Period: 90 calendar days. LTC benefits will be paid retroactively back to day one, meaning that once the 90 calendar day elimination period is satisfied, the first LTC benefit payment will include benefits for the previous 90 days (3 months) plus the current month.
LTC Benefit Periods available: 2 years, 3 years, 4 years, 5 years, 6 years, 7 years. The first 2 years of each benefit period will accelerate the specified amount of life insurance.
Premium payment options: Single Pay, 5 Pay, 10 Pay, Pay to age 65 (available to ages 30-54) Pay to age 100 (available ages 30-65)
Premium payment flexibility: 1035 tax free exchanges of life insurance cash value and larger lump sum premiums at policy issuance are accepted.
Waiver of LTC Premium: On the Pay to Age 100 schedule, premiums for all LTC Riders will be waived when receiving long term care benefits (the premium due for the death benefit will still remain). With all installment premium payment schedules if receiving LTC benefits the policy owner may elect to continue to pay the scheduled installment premium to retain all benefits or may elect to stop paying premiums to have reduced paid-up insurance provided the reduced paid-up policy meets the minimum specified amount requirement)
Using the LTC benefits: Once the insured qualifies for benefits and satisfies the elimination period, the LTC benefits will be paid to the policyowner. Nationwide places no restrictions on how the benefits may be used. Typical uses for benefits might be:
Home health care

Adult day care

Assisted living

Nursing home care

Alternative care services

Care from immediate family members

Any LTC service existing today or developed in the future
Informal and family caregivers: LTC benefits can be used without restriction - including care by family members and unlicensed informal caregivers as long as your care received is appropriate and is outlined in your Plan of Care prepared by your doctor or a licensed healthcare practitioner.
Refund of premium: Nationwide offers 3 Refund of Premium options.
Minimum Refund of Premium with Maximum LTC Benefit Option
Vested Option
One-Time Step Up Option
The Minimum Refund of Premium Option will refund to you your cash surrender value. This option provides the lowest refund of premium value in the early years and the most LTC benefits for a given premium.  This option is the most popular.
The Vested Option will provide you a return of premium equal to your premium paid multiplied by the applicable percentage. This option will maximize your refund of premium in the early years, reaching a 100% refund starting day one in policy year 6 or policy year 11 depending upon chosen payment schedule.
The One-Time Step-Up Option will provide you an 80% refund of premium years 1-10, stepping up to 100% refund of premium in year 11.
Inflation protection options: 3 fixed rate options
3% simple
3% compound
5% compound
Under the 3 fixed rate options, the guaranteed fixed rate benefit increases will be applied annually on your policy anniversary, regardless of your claim status.  Your benefits will continue to increase annually while you are on claim.
LTC Acceleration Rider: This rider is part of the policy and provides for the acceleration of the life insurance specified amount when care is needed. This rider has its own premium amount which is eligible for tax deductibility.
LTC Extension of Benefits Rider: This rider provides a monthly LTC benefit to the policyowner once the specified amount of life insurance has been exhausted by the LTC Acceleration Rider. It is part of the policy with benefit periods of 3 years or more.  This rider has its own premium amount which is eligible for tax deductibility.
Critical Illness Rider: This rider permits a request for an elected portion of the specified amount of life insurance when the insured is diagnosed with a critical illness as described in the rider including any required period of survival or treatment. If benefits are elected for critical illness, LTC benefits and cash surrender values will be reduced. The rider is automatically issued with the policy and there are no charges for it until it is invoked.
Terminal Illness Rider: This rider provides for an acceleration of the life insurance benefit when the insured has a terminal illness with a life expectancy of 12 months or less (24 months in Illinois). This rider is automatically issued with the policy, and there are no charges for this rider until it is invoked.
International Benefits: 100% of the maximum monthly benefit from the LTC Acceleration Rider and 100% of the Inflation Protection Rider benefit are available when the insured is living and receiving care outside the United States. International benefits are not payable once the Extension of Benefits Rider becomes effective. The Extension of Benefits Rider will become available upon the return of the insured to the United States.
Nationwide Care Guide Network: Insureds, Policyowners and their families have access to this free service, which provides information and referrals for LTC providers and community services in their area. There is no obligation nor are there any charges for the use of this network.
Nationwide CareMatters II Qualification For Long Term Care Insurance Benefits
To qualify for benefits, the insured must be certified by a U.S. licensed healthcare practitioner to have a severe cognitive impairment (Alzheimer's, dementia, et al) or not be able to perform 2 of 6 Activities of Daily Living for at least 90 days.
A Plan of Care prepared by a U.S.-licensed healthcare practitioner must be provided.  The 90 calendar day elimination period must be satisfied.
Recertification of the LTC claim and an updated Plan of Care are to be provided every 12 months.
These guidelines are standard with all LTC insurance policies.
Nationwide Financial Ratings - Is Nationwide A Strong Life Insurance Company?
Yes, Nationwide is a very strong and reliable life insurance company. Its financial ratings are among the strongest in the industry.
Nationwide Life Insurance Company holds the following ratings by the major rating agencies:
AM Best: A+
Standard and Poor's: A+
Moody's: A1
Comdex: 90/100
How Does CareMatters Work?  Illustrative Examples of The Nationwide CareMatters Policy
The Nationwide CareMatters policy benefits and funding schedule can be customized to meet your needs. To determine your premiums you will need to think about the amount of long term care benefits you would like to obtain, and whether you would like to grow your benefits to keep pace with inflation.
Generally, the majority of our clients will elect to include inflation protection on the long term care benefits with the Nationwide CareMatters II policy.
Let's take a look at an illustrative example for a married male applicant age 55.
Let's consider a Single Pay premium deposit of $100,000. Keep in mind you can deposit any amount of premium that you would like to deposit. Premiums and benefits have a pro rata relationship. Depositing 25% more premium will provide you with 25% more long term care benefit and life insurance benefit, for example.
What will the long term care insurance benefits and the life insurance benefit be with $100,000 premium?
An effective hybrid policy design is a 6 year benefit period with automatic annual 3% compound inflation protection.
CareMatters II $100,000 Single Pay, 6 Year Benefit Period, 3% Compound Inflation

| | | |
| --- | --- | --- |
| Age 55 | $6980 Monthly LTC | $541,772 Total LTC |
| Age 75 | $12606 Monthly LTC | $978,501 Total LTC |
| Age 85 | $16942 Monthly LTC | $1,315,024 Total LTC |
The Nationwide CareMatters II long term care insurance benefits for a 55 year old married male look tremendous.
If long term care is needed the insured will have tax free cash indemnity benefits of $16,942 month and $1,315,024 at age 85.
A 55 year old male can leverage his deposit into a 13-1 payout ratio at age 85.  The LTC benefits will be tax free.
If care is not needed, the life insurance benefit will be $167,513.
Here is the complete illustration.
Another funding option that you might consider could be a 10 pay option that will allow you to make installment premium payments guaranteed to not increase over a 10 year period.
The10 Pay option is a higher cost for you than the Single Pay option, approximately 15%.
Here is an illustration of benefits for funding your policy with 10 payments of $10,000.
CareMatters II, $10,000 10 Pay, 6 year benefit period, 3% compound inflation

| | | |
| --- | --- | --- |
| Age 55 | $5923 Monthly LTC | $459,714 Total LTC |
| Age 75 | $10697 Monthly LTC | $830,294 Total LTC |
| Age 85 | $14376 Monthly LTC | $1,115,846 Total LTC |
If care is not needed with this 10 Pay option, the life insurance benefit will be $142,141.
If care is needed, the long term care benefits will provide over $1,115,846 of coverage tax-free at age 85.
Here is the complete CareMatters 10 Pay illustration.
As you can see, this policy will provide you with strong cash-indemnity inflation adjusted benefits for long term care needs, should your need for care arise.
What is the underwriting process like to be approved for Nationwide CareMatters II?
Like most hybrid long term care policies, the underwriting process is streamlined and fairly easy. Unlike life insurance applications which require an exam and the submission of blood and urine sample, Nationwide CareMatters II will only require a telephone health interview.  This interview will last approximately 45 minutes and will include a cognitive memory screen.  Once your telephone health interview is reviewed, your application could be approved; or the underwriter might request medical records form your doctors to determine if coverage can be issued to you. 75% of applications are approved immediately after the telephone health interview.
If your application is declined, you may appeal an unfavorable outcome.  This is why it is critically important for you to select the best long term care insurance agent to handle your application.  You will want to work with an experienced agent (like myself) that has produced thousands of applications and best understands how to navigate an appeal process, if needed.  Most financial advisers have only submitted a handful of long term care applications in their careers and have no knowledge of underwriting guidelines or overturning declined applications.
Prior to your submission of your application you will want to thoroughly discuss with your insurance agent your health history and prescribed medications to determine if you can health qualify for the Nationwide CareMatters II policy. 
If we work together I will be able to quickly tell you if Nationwide CareMatters II will be a good fit for you, or if there is an alternative underwriter that might be better for you.
Pros and Cons of Nationwide CareMatters II - Should you Buy The Nationwide Policy?
Nationwide CareMatters II  is one of a handful of excellent hybrid long term care policies (Securian SecureCare, OneAmerica Asset Care, Lincoln Moneyguard Fixed Advantage, NY Life Asset Flex, et al).  The strength of the CareMatters II policy is the flexibility that you will receive when you need care. Nationwide CareMatters II is a 100% cash indemnity policy that simplifies how your benefits are paid to you.  Once you qualify, Nationwide allows you to spend your benefits how you see fit, without restrictions from Nationwide. Unlike reimbursement policies (Lincoln, OneAmerica, NY Life) you will not be required to submit any bills or receipts to Nationwide. You may receive your care from anyone you choose, including family and friends.  For these advantages, you should absolutely consider the Nationwide CareMatters policy if you are healthy enough to qualify for it.
Find Your Best Long Term Care Insurance Policy
You have many long term care insurance options to consider today.  I work extensively with all of the leading underwriters of long term care insurance including OneAmerica, Lincoln Moneyguard, Mutual of Omaha, National Guardian, Global Atlantic, Brighthouse SmartCare, and more. 
I will be pleased to help answer your questions and help you to find your best policy. To receive your customized illustrations and my personal advice, please call me direct at (800) 891-5824. or complete your online quote request form.