Major long term care insurance changes announced by Genworth for new business
by Jack Lenenberg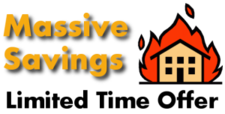 Genworth Financial, the nation's leading underwriter of long term care insurance, has announced several benefits and pricing changes that will be taking place with the launch of its new long term care insurance product PC Flex 3 on July 21, 2014.
On July 21, the highest value long term care insurance plan for non-smoking couples will no longer be available.
We have been told the new Genworth rates for new business applications received after July 21, 2014 will be 25%-40% higher.
On July 21, the new Genworth policy Privileged Choice Flex 3 will replace the currently available policy Privileged Choice Flex 2 in 42 States. All States except CA, NY, FL, IN, HI, MT, CT and MD are affected by this change.
These pricing and benefits changes apply to new business applications submitted after July 21 only.
Current policyholders are unaffected by the new product and pricing changes.
Pending future changes include the following:
• Benefit period options no longer include 6 years, 8 years and 10 years.
• Maximum daily benefit changed from $400 to $300.
• Minimum issue age changed from 18 to 40
• Restoration of Benefits, Transition Benefit and Refund of Premium benefit no longer available
• Home care services will now require an agency
• New business rates increasing by 25%-40% depending upon age and plan design
The current Genworth Privileged Choice Flex 2 policy still available for 2 weeks is a terrific long term care insurance policy.
Genworth's current policy allows informal home care to be provided by friends and neighbors. It offers benefit period options of up to 10 years. And it is priced exceptionally well for couples.
Hurry Up and Apply Today
If you have been considering long term care insurance and would like to lock in your lowest possible rate and current benefits before the pending July 21st pricing and benefit changes please call me direct before July 21st. 
I can be reached direct toll-free at (800) 891-5824.
I will complete your application by phone in 10 minutes.
The most important step for now is to submit your application prior to the expiration of the deadline. It is not important for you to know how much coverage you wish to purchase. Underwriting will generally take 6 weeks to complete. After approval, Genworth also allows you a period of 60 days to firmly decide upon your policy benefits. Thus, you will have until November approximately to decide about your coverage amounts.
Investing 10 minutes of time in the next 2 weeks can possibly save you thousands of dollars in future premiums.